Joane Elizabeth (JJ McColl) Humphrey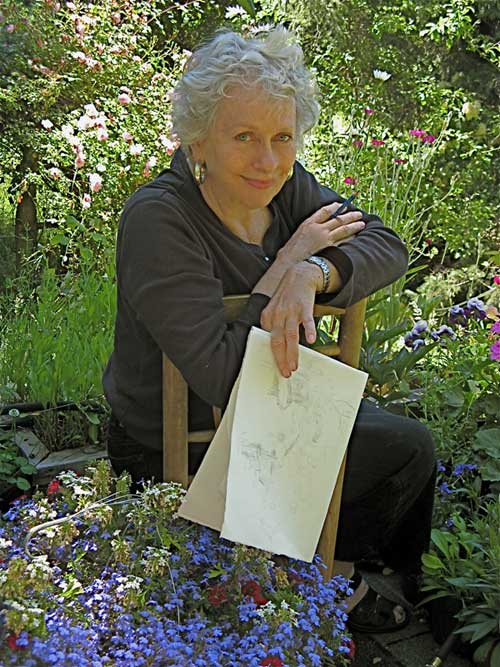 HUMPHREY Joane Elizabeth aka JJ McColl
Born in Vancouver on December 24, 1936, died of ALS in White Rock, BC on September 23, 2008. She is survived by her beloved husband and soul mate, Frank Howard, former NDP MP and MLA, Skeena, BC. Predeceased by her mother, Isabella, in 1992, by her brother Jack in 1987, she is survived by her beloved brother Lawrence and wife Maria, of Barcelona, Spain. She is also survived by her loving nieces and nephews - John, Lesley, Paul, Mark, Andy; Jack's children and Bruce, Joan and Isabellita; Lawrence's children. She is also survived by Frank's loving step-children Tony and Danielle. Joane loved cats all her life and is survived by her beloved cat friend, Pip David Humphrey. Joane had the gift of friendship. Left to mourn are many, many friends around the world who all felt that Joane was their best friend. Joane was gifted in so many ways - apart from being known as JJ McColl, a brilliant and award-winning international radio and TV broadcaster with CBC, BBC, COI (she was Vancouver's first "Girl Disc Jockey" in 1964), she wrote an award-winning radio play called Mothering and a highly successful musical called Menopositive, the Musical, later known as We're Still Hot, Menopositive the Musical. She was gifted with the ability to write poetry, prose, lyrics and music; to paint and sculpt; she created a line of sculptures called "Garden Goddesses"; and did them all passionately, beautifully and with her completely unique vision. She first went to Hornby Island in 1970 and has had a parallel life there ever since. Her cottage and friends on Hornby Island have given her much joy, pleasure and solace over the years. Many thanks to Sharalee Regehr Lewis, her good friend, for acting as Joane's medical advocate during this brief and terrible illness. Many thanks to her good friend and agent, Moyra Rodger of Out to See Entertainment for taking care of business. Thanks to the doctors and nurses at Peace Arch Hospital who made her comfortable and cared for her so well in the Palliative Care Ward. She loved them all and was very grateful for the good care and attention she received from them and for the room with the beautiful view. She requested there be no funeral. There will be a Celebration for Joane's Life at a future date. For notification, please send an email to joane.jj@telus.net with "public celebration" in the subject line. Joane had the great gift of laughter, so whenever you hear laughter just know that Joane is nearby.